The Two Sessions Spotlight: Dr. Hong CHEN, CEO of Hina, Invited to Talk on CGTN's Dialogue | Hina Sharing
2022-03-14 17:28:38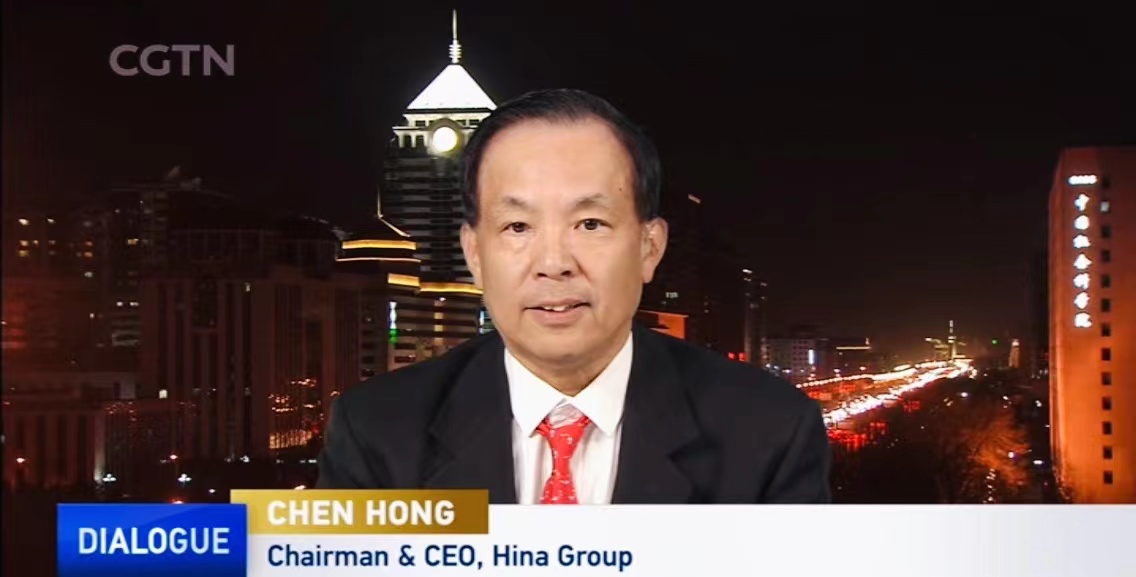 On 11th March 2022,Dr. Hong CHEN, CEO of the Hina Group ("Hina"), was invited by the Dialogue programme of China's official English language news portal, the China Global Television Network (CGTN), to comment on a number of hot topics that were brought to the foreground by Premier Keqiang LI at his annual Two Sessions press conference. Other invitees on the programme included Prof. John GONG, University of International Business & Economics - Israel, and Alistair Michie, Secretary-General, British East Asia Council.
Dr. Chen shared his thoughts on key topics like the 5.5% GDP growth target for 2022, China's structural reform, reduction in carbon emissions, and technological development. Dr. Chen believed that the 5.5% growth target is achievable, as evidenced by past experience, the Chinese government has always had corresponding macro policy support. For example, fiscal policy, reducing deficit rate and increasing fiscal expenditure, including tax and fee reduction policies to support SME development. Specifically, the tax refund policy has reserved space for market development.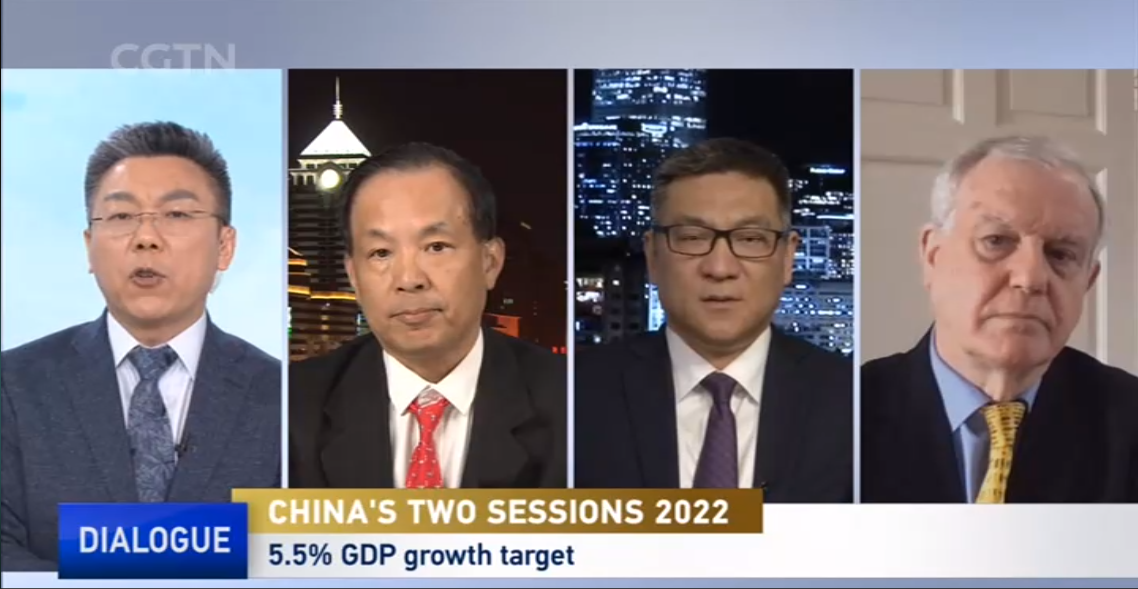 "In response to Mr. Alistair Michie's concernsover the CO2 emissions target, Dr. Chen said that the Chinese government hadalways been committed to improving the environment and achieving the goal ofzero CO2 emissions. China has proposed a dualcarbon policy, striving toachieve the CO2 emissions peak by 2030 and carbon neutrality by 2060. China isby no means being passive or indecisive on this front, as accused by some foreignpress. "
Since day one, Hina has been focused on opportunities in China's technological development, and is committed toempowering China's Internet economy, technology, consumer, and healthcareindustries. By virtue of his prowess in China's hightech investment arena, Dr.Chen was elected Chairman of ZhongGuanCun Cloud Computing Industry Alliance, asemigovernmental industry platform domiciled in ZhongGuanCun Software Park, China's Silicon Valley, in September 2021. Since then, Dr. Chen has been proactively mobilizing members of the industry alliance to contribute to the development of China's cloud ecology, thereby laying a solid foundation for the development ofChina's digital economy.